For a personal and reliable, "real time" service, book direct with us either by clicking on the "Book On Line" icon on our home page or contact us directly to speak with one of our experienced reception staff on 01865 791812. You can also email your enquiry to info@bathplace.co.uk


new:


Lonely Planet Review | Lonely Planet Culture Trails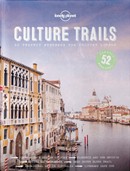 Bath Place Hotel
In the heart of the city, this 17th-century hotel has floors that slope at disconcerting angles and stairs that are fit for a hobbit. Its creaking, crooked rooms are full of character.

| Bath Place review!

Hotels Oxford - About Bath Place Hotel, Oxford
The Bath Place Hotel is a cluster of seventeenth century cottages surrounding a tiny flagstone courtyard in the heart of Oxford, seconds away from colleges, libraries and museums. The cottages nestle between New College, one of the University's oldest colleges, and Hertford College, established in the thirteenth century. The New College Bell Tower, which has been in continual use since the thirteenth century, is visible from many of the hotel's rooms. More on the history of Bath Place Hotel.
Bath Place Hotel is a small, family run and friendly licenced Oxford hotel, very close to the Sheldonian Theatre and the Bodleian Library, Opposite Holywell Music Room and less than five minutes on foot from the Oxford Playhouse, the New Theatre and the main shopping area.
We have fifteen cottage-style rooms all of which are doubles or twins. There are also several family suites. The rates vary according to the time of year, the size of the room, and the location. Please see Rates and Booking for more information.
All rooms are ensuite with digital flat-screen televisions, Minibar, and coffee- and tea-making facilities. We also have a licensed bar and lounge with fireplace for our guests.
Wireless internet connection is available free of charge.
Parking available, please enquire for details of charges.
------------------------

The Italian Connection | Bath Place would like to recommend the fabulous Palazzo Orsini - a truly magical and unique venue for all occasions one hour north of Rome.


Palazzo Orsini